In April 2011, Jane Birkin flew to Japan alone to give a charity concert and she also visited afflicted area of 311 disaster afterwards. Jane has met a girl there then. The text for this piece is a reflection of the conversation Jane had with the girl. The materials (both text and the music) went back and forth between Paris and Tokyo where Jane and Nobuyuki Nakajima reside. Finally the piece was completed as one special piece. Jane and I both wish that this piece will reach many people. And we hope that the piece becomes a requiem for those who lost their precious lives and also to become a "hope" for those who have survived.

Acknowledgment:

Thank you to Mr. Junichi Konuma who made a translation of Jane's French text in Japanese, Ms. Miu Sakamoto who made a translation into English and Mr. Yusuke Kaida a film director who composed and configured the text. - Nobuyuki Nakajima
Jane Birkin

The British-born actress and singer is the daughter of the beautiful actress Judy Campbell and David Birkin, an officer in the Royal Navy, who worked on clandestine operations as navigator with the French Resistance.
She was married to British composer John Barry from 1965-68 before she sang on Serge Gainsbourg's songs throughout their 13-year relationship (from the famous banned duet 'je t'aime moi non plus' to the last album he wrote for her in 1990 Amour des Feintes.)
She recorded 13 albums (from Di Doo Dah, her first solo album, released in 1973 to her live performance at Le Palace in 2009) and was named Female Artist of the Year in France's 1993 Victoires de la Musique.
Jane Birkin was Nominated for Best Actress for "La femme de sa vie" with Trintignant,
she inspired directors like Doillon, Varda, Rivette, starred with Trevor Howard in "Dust", Death on the Nil, Daddy Nostalgie/These Foolish Things with Dirk Bogarde
She also directed Boxes presented at Cannes Festival in 2007 (starring Michel Piccoli, Geraldine Chaplin, Lou Doillon, Annie Girardot.)

A style legend, Birkin was also the inspiration behind Hermes' iconic leather Birkin bag.
She's always standing up for human's rights (against death penalty, AIDS, in Sarajevo during siege, campaigner for democracy in Burma & Aung San Suu Kyi, fight for french public hospitals...

She's the mother of famous photographer Kate Barry, actress, model & singer Lou Doillon and actress-singer Charlotte Gainsbourg.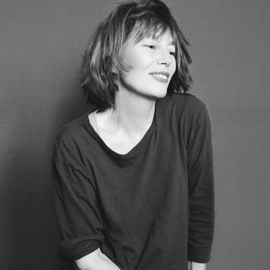 photographer Michael C. Maiers
http://www.janebirkin.net/
Nobuyuki Nakajima

Studied composition in Tokyo and Paris. Noted not only for his masterful piano, but also for his talent of composing and arranger of elegant and thrilling ensembles, based on the impressive depth and variety of his musical literacy. Known as composer and arranger for the works of Naruyoshi Kikuchi, Pepe Tormento Azucarar, UA, Kaori Mochida, Miyuki Hatakeyama etc…. As musical supervisor, orchestrator, and pianist in the performance piece -REVOLUCION-, a collaboration with tap dancer Kazunori Kumagai and the Tokyo Philharmonic Orchestra.

His original score for the movie "The Fallen Angel" (Directed by Genjiro Arato. Based on Osamu Dazai's novel No Longer Human)

In recent years, he participate Jane Birkin's world tours ( Jane Birkin sings Serge Gainsbourg "VIA JAPAN" ) as musical director, orchestrator and pianist.

His solo albums, "Ete Palma", "Passacaille", and "Melancolia. Long-awaited original new album "Cancellare" was released in April, 2012. This is his 4th album in his career and also first piano solo work. Now, he compose " 24 Preludes and Fugues "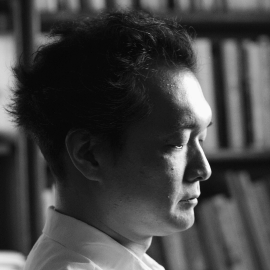 photo by Kenichi Aono
http://nobuyukinakajima.com/
,likebtn,,{"twitter":true,"facebook":true,"mixi":false,"google":false,"mixikey":""}
,facebook,,{"commentTarget":"pageUrl","pageUrl":"http://kizunaworld.org/english/project/023/index.html","toukouNum":"3","bbsWidth":"960","colorType":"light"},