It has been one year since 311. Again, I would like to extend my condolences to the victims of the disaster and to those who have lost their loved ones, and be there for those left who are still suffering. – Ryuichi Sakamoto

I have the same feelings as everybody: to do what I can do to help coexist. It is an honor to take part in the piece, and I would like to express gratitude for this opportunity. – Tomohiko Gondo
Ryuichi Sakamoto

Ryuichi Sakamoto was born in Tokyo in 1952 and made his debut in 1978 with the album "Thousand Knives". Sakamoto's diverse résumé include his pioneering electronic works, globally-inspired rock, classical scores including an opera, and being a founding member of electronic music as a part of Yellow Magic Orchestra. His film soundtracks have won many prestigious awards such as an Academy Award for "the Last Emperor," two Golden Globes, a Grammy and a British Academy Award in addition to the several Japanese awards for his most famous film score, "Merry Christmas Mr. Lawrence". Following his 1999 opera, "LIFE," Sakamoto became outspoken on the issues of the environment, peace, and social issues. In reaction to 9/11, he edited an anti-war anthology, "Hisen (Non-war)". The same year, he founded "artists' power," an artists' organization that advocates the encouragement and use of renewable energy. Additionally Sakamoto has been consistently active in demanding denuclearization. In July 2007, he established an incorporated association, "more trees," and took part in educational activities about the prevention of global warming through reforestation. Since 3/11 in Japan, Sakamoto has been a strong voice for support and help for the victims of the earthquake, tsunami and the anthropogenic nuclear meltdown in Fukushima. In response, Sakamoto has launched the following three charity organizations: "kizunaworld", "LIFE311" and "School Music Revival".. Sakamoto resides in New York City.
Tomohiko Gondo

After graduating from the music department of the Nihon University College of Art, Gondo made an overseas study at Boston University and finished his MA in electronic music and euphonium. Gondo formed a music group named "anoymass" in 2004 and the group released 4 original albums. Gondo has been a key supporting member for the legendary Yellow Magic Orchestra for their live performances and has toured with them in Europe, US, as well as occasional concerts in Japan.
His unique style combining computer, electronics, and euphonium has awarded him a reputation and made possible collaborations with artists like Love Psychedelico, The Beatniks, Chara, UA and many more for their recordings and live performances.
Although Gondo has been known as an unique artist who understands pop music and plays euphonium, he has been keeping himself busy as a writer and a creator of music for commercials and soundtracks.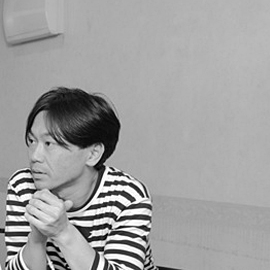 ,likebtn,,{"twitter":true,"facebook":true,"mixi":false,"google":false,"mixikey":""}
,facebook,,{"commentTarget":"pageUrl","pageUrl":"http://kizunaworld.org/english/project/018/index.html","toukouNum":"3","bbsWidth":"960","colorType":"light"},