The sceneries shown here which focus on the artworks created at the studio, are a record of my day-to-day life.
By looking through the fragments of the ordinary days, I realize how they are precious and irreplaceable.
Yoshitomo Nara

Yoshitomo Nara is well known for his drawings, paintings and sculptures of children and animals sporting adult expressions, provocative stances and salty vocabularies. His mixed-media paintings, sculptures and doodle-like drawings on the backs of envelopes combine musical references with iterations of kawaii, or cute. Not only does his work resonate with an international language of youthful alienation, anger and bemusement, but it also appeals to adults who maintain a connection with their childhood.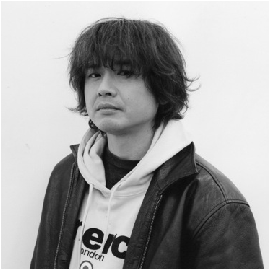 ,likebtn,,{"twitter":true,"facebook":true,"mixi":false,"google":false,"mixikey":""}
,facebook,,{"commentTarget":"thisPage","pageUrl":"http://kizunaworld.org/english/project/013/index.html","toukouNum":"3","bbsWidth":"960","colorType":"light"},